To choose the serenity to accompany your expatriation
With the increased need for professional mobility, many employees, their spouses and families are daring the adventure of expatriation. But moving to Canada, the United States, Brazil, Australia… or anywhere else in the world is a real challenge, especially for dual-career couples. From departure to return, expatriation requires, beyond the logistical aspect, a human preparation, both mental and emotional.
How to prepare your departure for expatriation? How can you give yourself the means to succeed in your professional project and anticipate your return from expatriation? Clotilde Boyer, a professional coach and member of the Expat Communication Coach Academy, helps your employees, their spouses and their families in the challenge of their international mobility.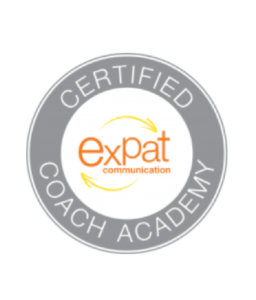 Expat Coaching: a specific and personalized approach
As expatriation offers the opportunity for very rich and sometimes disconcerting intercultural discoveries,
As expatriation is a place where blockages, shortages and aspirations are multiplied,
As expatriation is a challenge, at the crossroads of the personal, professional, social and family spheres,
Expatriate employees, their spouses and families need specific support as offered by Coaching & Becoming.
Thanks to my certified training at the Expat Communication Coach Academy and several years of experience in change management and my own experience of expatriation, I am able to provide you with personalized support, in individual or group coaching.
The greatest traveller is not the one who has been around the world 10 times. But the one who has only gone around once…
They testify
« A new outlook and new professional goals: these are the fruits of Clotilde's support. Thanks to a motivating and dynamic career path, I have also regained confidence in my abilities. »
« The process, very well balanced between the emotional and the factual, allowed me to get to know myself better, to take a step back and take into account my entire experience. Clotilde is clever and warm: she gave me a lot of self-confidence and, thanks to her, I have identified my new professional career orientation in France! »
To meet to answer your expectations
Are you about to go abroad?
Do you want to take advantage of your expatriation to think about a new professional project?
Do you want to anticipate your return to France and bounce back professionally after your expatriation?
I will be pleased to receive you to consider together the best way to make your international mobility a success.